October 26, 2021
Hanover Police foot pursuit ends with help of man walking his dog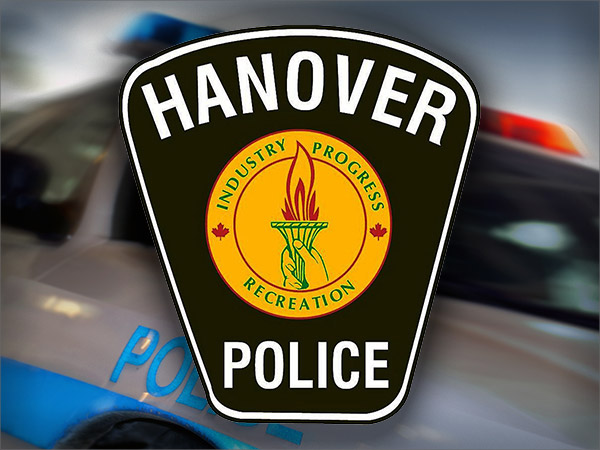 Hanover Police are thanking a citizen for putting himself in harm's way and helping out an officer in a recent arrest on October 24th, 2021. A 32-year-old wanted man was spotted by a patrolling officer in the downtown core of Hanover on Sunday afternoon at about 2:00 p.m. When confronted by police, the suspect ran off and a short foot chase ensued. A citizen who was walking his dog saw the commotion and tackled the suspect as he ran by. The pursuing officer was seconds behind and the suspect was arrested on multiple warrants from two policing jurisdictions.
Following a bail hearing on Monday, October 25th, a 32-year-old man of Chesley was remanded into custody until his next court appearance on October 28th.
In addition to charges already before the courts related to incidents from earlier this year, SIMMONS is now facing 18 new criminal charges; 11 for events in Hanover alleged to have occurred between October 15th – 23rd, 2021:
Aggravated Assault
Assault with a Weapon
Possession of a Prohibited Weapon
Possession of a Weapon while Prohibited
Extortion
Break & Enter x 2 counts
Fail to Comply with Release Order x 3 counts
Fail to Comply with Probation
And 7 more charges related to his arrest on October 24th, 2021:
Possession of a Prohibited Weapon (brass knuckles)
Possession of a Prohibited Weapon (smoke bomb)
Possession of Weapon / Explosive Substance While Prohibited x 2 counts
Possession of an Explosive Device While Prohibited
Possession of Break-in Tools
Fail to Comply with Probation
"The citizen who put himself in harm's way was thanked for rendering his assistance to the involved HPS officer". Deputy Chief George Hebblethwaite added, "No one was injured during this arrest and our community is safer today because of his actions."
---
At South Grey News, we endeavour to bring you truthful and factual, up-to-date local community news in a quick and easy-to-digest format that's free of political bias. We believe this service is more important today than ever before, as social media has given rise to misinformation, largely unchecked by big corporations who put profits ahead of their responsibilities.
South Grey News does not have the resources of a big corporation. We are a small, locally owned-and-operated organization. Research, analysis and physical attendance at public meetings and community events requires considerable effort. But contributions from readers and advertisers, however big or small, go a long way to helping us deliver positive, open and honest journalism for this community.
Please consider supporting South Grey News with a donation in lieu of a subscription fee and let us know that our efforts are appreciated. Thank you.