October 16, 2023
Hanley Haunted Hike more than just another pretty scare-fest!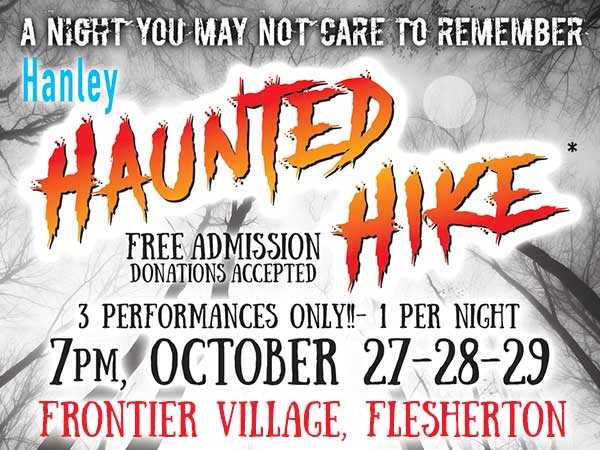 BY SOUTHGREY.CA STAFF — What sinister ghosts and spooky manifestations lurk among the derelict buildings of the Flesherton Frontier Village? Closed to the public for many years, the trail behind South-East Grey Support Services (SEGSS) which once modelled an 1800s pioneer town, remains. Although the buildings have been abandoned, there will be some new illusory stirrings among the old creaky wooden structures of this phantom settlement this October.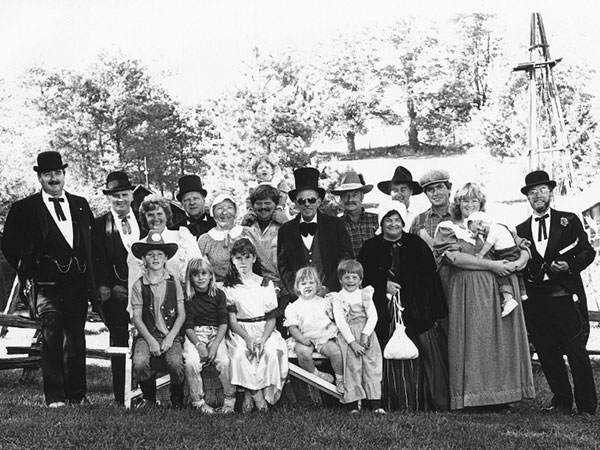 A Flesherton Frontier Village re-enactment performed in 1976. Photo: Grey Highlands Public Library Archives
The Hanley Institute, led by local veteran actor Michael Copeman, youth from the Hanley Theatre Club and a small but mighty team of volunteers will stage, decorate, and act in the Hanley Haunted Hike to take place over three nights on October 27, 28 and 29. Billed as "a night you may not care to remember," the show will be performed only once per evening and promises to be full of scary surprises at the ruins of the once-popular Frontier Village.
Visitors will be escorted past scary vignettes, culminating in a musical Grand Finale at the SEGSS Pavilion. Under the direction of Michael Copeman, the Hanley Haunted Hike will showcase the enthusiastic talent and commitment of the Hanley Institute youth actors. Additionally, the Hanley Haunted Hike will help foster creativity and friendship among the youth group while building confidence, problem solving skills and a sense of responsibility within each child.
Actor and producer, playwright, and dancer, Michael Copeman's rich career stems back to the early 70's. He remains actively working in film and television with recent roles ranging from a sinister Romulan in the upcoming Star Trek series, to the head of a right-wing militia in the series Fargo, to a crusty retired wrestler in the CBC show Strays. When he is not on stage or in the film studio, he teaches acting at the Hanley Institute and remains a vital part of the cultural landscape in Grey County. Michael makes his home just outside of Markdale.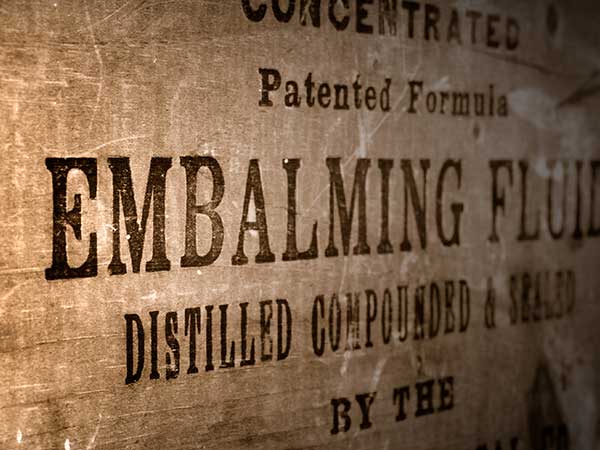 This event is free to the public but donations are gratefully accepted and will go to support the good work of the Hanley Institute. Pre-registration is not required but recommended.
The event happens entirely outdoors, so visitors are encouraged to dress appropriately. Attendance is not recommended for kids aged under 12 years. For more information about the Hanley Haunted Hike, visit the website.
Organizers warn that the hike is a work of fiction. "You may expect to encounter simulated violence, blood, dismemberment, ghost-related incidents, use of replica firearms and power tools in ways you do not expect."
Each performance will begin at 7 pm. Parking is at Highland Grounds and Sparlings Propane just a short walk from the SEGSS entrance on highway 10, so be early if you want to be on time to attend.
---
At South Grey News, we endeavour to bring you truthful and factual, up-to-date local community news in a quick and easy-to-digest format that's free of political bias. We believe this service is more important today than ever before, as social media has given rise to misinformation, largely unchecked by big corporations who put profits ahead of their responsibilities.
South Grey News does not have the resources of a big corporation. We are a small, locally owned-and-operated organization. Research, analysis and physical attendance at public meetings and community events requires considerable effort. But contributions from readers and advertisers, however big or small, go a long way to helping us deliver positive, open and honest journalism for this community.
Please consider supporting South Grey News with a donation in lieu of a subscription fee and let us know that our efforts are appreciated. Thank you.