January 30, 2023
Grey County Council gives first approval to 2023 budget with levy increase of 1.48%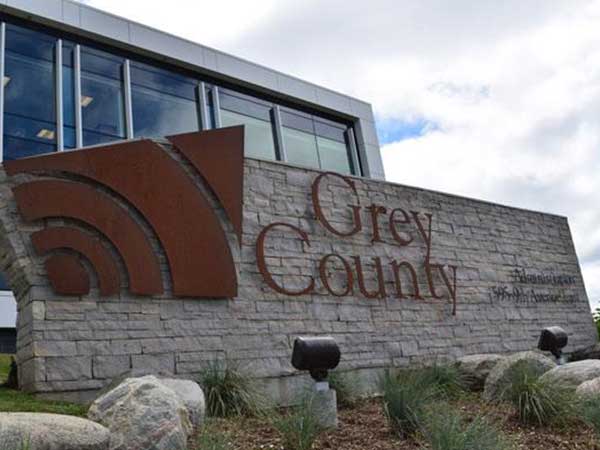 Grey County residents and businesses will see stability in service levels in 2023 as County Council give first approval to the draft 2023 Grey County budget. Council met on January 27 for a special budget meeting. Staff presented the $225.1 million operating and capital budget, highlighting significant projects and major investments that will benefit the Grey County community. Council also discussed several factors impacting the cost of services, such as inflation, changes to Provincial funding levels, insurance premiums, and other factors.
"Maintaining service levels without adding additional stress to taxpayers was the focus of Council with the 2023 budget," said Grey County Warden Brian Milne. "With inflation sitting above 6%, we've made tough decisions that will keep the County tax increases to a minimum without jeopardizing the quality of the valuable services we deliver to our community."
In total, $67.9 million needs to be raised through the County levy. This is a levy increase of 1.48% compared to 2022 after factoring new growth. Included in the 2023 budget are investments in important infrastructure, such as roads and bridges, buildings, and equipment. Grey County is also taking important steps forward in key areas such as climate action, supportive housing and affordable housing, and business support and economic development.
To keep the levy requirement stable, some anticipated projects have been deferred to future years.
"Several factors impact the cost of providing services. Most of these factors are outside of the County's control," explains Warden Milne. "We need to understand our financial reality and that means we can't take on every project we would like to. As a Council, our job is to prioritize what is most important and will have the greatest impact. I believe that's what we've done with this budget."
The Grey County budget supports the delivery of several services that provide care for vulnerable people in our community. Around 41% of the levy directly supports people through services such as affordable housing, long-term care, Ontario Works, early learning and child care, and paramedic services. Investments in Grey County roads and road maintenance accounts for another 33% of the levy.
The full 2023 budget details and summary can be found online at www.grey.ca/budget. The draft approved budget will be brought forward to County Council for final approval on Thursday, February 9.
---
At South Grey News, we endeavour to bring you truthful and factual, up-to-date local community news in a quick and easy-to-digest format that's free of political bias. We believe this service is more important today than ever before, as social media has given rise to misinformation, largely unchecked by big corporations who put profits ahead of their responsibilities.
South Grey News does not have the resources of a big corporation. We are a small, locally owned-and-operated organization. Research, analysis and physical attendance at public meetings and community events requires considerable effort. But contributions from readers and advertisers, however big or small, go a long way to helping us deliver positive, open and honest journalism for this community.
Please consider supporting South Grey News with a donation in lieu of a subscription fee and let us know that our efforts are appreciated. Thank you.