November 18, 2021
Grey Bruce Public Health recommends flu shot for everyone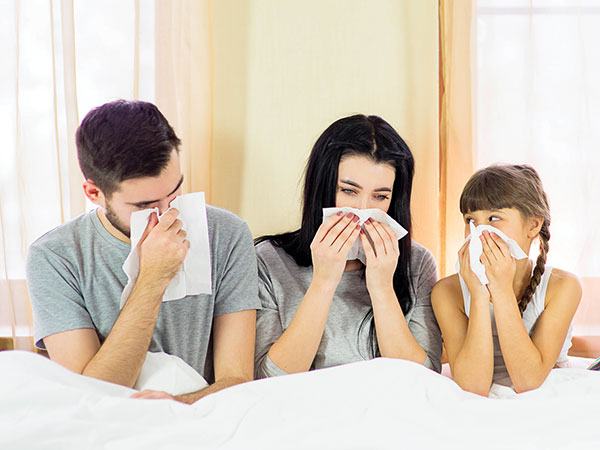 On October 19, the Government of Ontario released information on the influenza vaccination program for 2021 for the general population.

Free Flu Shot Available to all Ontarians in November | Ontario Newsroom
The Grey Bruce Health Unit (GBHU) is reminding all residents of Grey and Bruce that the flu shot is now available at select workplace locations, Primary Care Providers (doctor, Family Heath Teams, and nurse practitioner offices), and at participating pharmacies.
"In a normal year, the flu shot is critical in protecting many of the most vulnerable in Ontario, but in the face of a Pandemic as well, it is even more important to stay protected," says Medical Officer of Health, Dr. Ian Arra. "I am grateful to the dedicated staff at the Health Unit for not only rolling out the COVID-19 vaccine so smoothly, but to never losing focus of other important tasks at hand, specifically the influenza vaccine."
Flu season typically runs from late fall to early spring.
COVID-19 and Influenza
Some of the symptoms of COVID-19 are similar to the flu, and it may be hard to tell the difference between them based on symptoms alone.
If you think you have COVID-19, you can get tested. If you have symptoms, you should stay home and self-isolate for 14 days or until you get your results.
If you don't have COVID-19, you may have the flu or another respiratory illness.
The GBHU recommends to should get a flu shot as soon as it becomes available to you, because it takes two weeks to take effect.
The National Advisory Committee on Immunization (NACI) now recommends that COVID-19 vaccines may be given at the same time as the flu vaccine.
Symptoms of Influenza (The Flu)
According to the GBHU, symptoms typically appear one to four days after you've been exposed to the virus, but you're still contagious even if you don't show symptoms yet.
Most people who get the flu will recover within seven to ten days.
You may have caught the flu if you have:
fever
chills
cough
runny eyes
stuffy nose
sore throat
headache
muscle aches
extreme weakness and tiredness
loss of appetite
Some people may have diarrhea or vomiting, though this is more common in children than adults.
Influenza (the flu) is not related to other gastro (stomach) illnesses such as Norwalk Virus. It is a respiratory illness.
For details on the illness, and the vaccine please visit:
---
At South Grey News, we endeavour to bring you truthful and factual, up-to-date local community news in a quick and easy-to-digest format that's free of political bias. We believe this service is more important today than ever before, as social media has given rise to misinformation, largely unchecked by big corporations who put profits ahead of their responsibilities.
South Grey News does not have the resources of a big corporation. We are a small, locally owned-and-operated organization. Research, analysis and physical attendance at public meetings and community events requires considerable effort. But contributions from readers and advertisers, however big or small, go a long way to helping us deliver positive, open and honest journalism for this community.
Please consider supporting South Grey News with a donation in lieu of a subscription fee and let us know that our efforts are appreciated. Thank you.