September 07, 2021
Grey Bruce Public Health recommends expressing your social/political views safely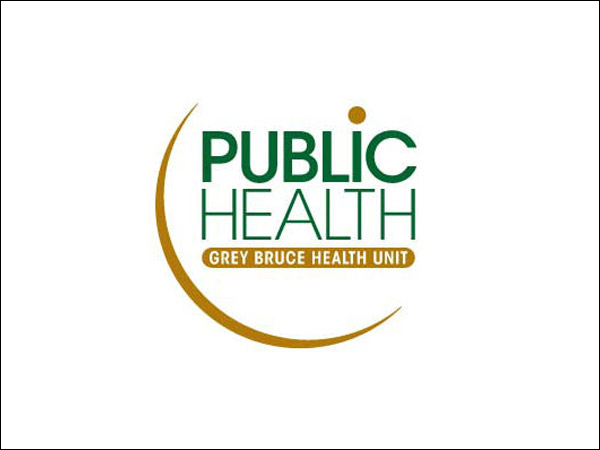 The Grey Bruce Health Unit (GBHU) has released their guidance on COVID-19 protocols during outdoor social/political rallies. In a statement released September 7, GBHU says:
"We recognize that, at this time, people may want to gather to march and express themselves with respect to supporting efforts to address political and social issues.
The GBHU has the responsibility to identify risk associated with any public health threat, including COVID-19. We remind people that gatherings increase the risk of transmission of disease.
In light of the of COVID-19 pandemic, the GBHU recommends other virtual forms of participation such as signing petitions, donating to groups, and learning more about issues.
If you choose to participate in any local rallies, please be mindful of COVID-19. Those considering taking part in gatherings are urged to do so responsibly by taking steps to keep as safe as possible to reduce the risk of transmission:
If you are sick or have any symptoms, please stay home
Spread out; maintain physical distancing of at least two metres when possible
Stay outside
Wear a cloth face mask at all times
Bring hand sanitizer with you and also wash your hands upon returning home
Avoid touching your face
Consider alternatives to yelling and shouting to avoid spreading droplets
Clean any materials that you carried during the march
If you are more susceptible to serious complications should you contract COVID-19 (e.g. older adult, have chronic illnesses or are immunocompromised), reconsider the need to be present in a large crowd; perhaps find alternative means to participate, such as virtually. Social media and virtual participation remain the safest ways to have your voice heard. Those living with a vulnerable person in their household, should also consider participating virtually.
As always, while COVID-19 is circulating in the community, monitor yourself for symptoms and if any symptoms develop, get tested right away.
Rapid Antigen Testing Kits and their usage within Grey Bruce businesses
As recommended by Grey Bruce Medical Officer of Health, Dr. Ian Arra, local employers are developing a workplace vaccination policy to protect their workers and the public from COVID-19. A workplace vaccination policy will identify the organizational expectations with regards to COVID-19 immunization of employees. This should include specific actions workers must take regarding alternatives such as regular testing in lieu of providing proof of vaccination status or a medical exemption.
There has been an increase in interest around Rapid Antigen Testing for businesses and organizations as they work to develop their own staff vaccination policies.
Anyone testing positive on a Rapid Antigen Test as part of workplace screening must seek follow-up testing through their local assessment centre.
Many businesses are eligible to receive free rapid test kits through the Government of Ontario
More information on Rapid Antigen Testing is available through the Ontario Government; Get free rapid tests | COVID-19 (coronavirus) in Ontario
Recommendations and templates on developing a workplace vaccination policy are posted on the Grey Bruce Health Unit webpage.
GBHU Vaccine Clinics- September 6 – September 10
For the week of September 6 – September 10, the Grey Bruce Health Unit will hold vaccine clinics at the following locations and times:
Monday, September 6 (Labor Day)
No clinics scheduled
Tuesday, September 7
Meaford Community Centre, Meaford, 2:00pm - 5:00pm
Blue Mountain Community Health Centre, Thornbury, 11:00am - 1:00pm
Wednesday, September 8
Dundalk Arena, Dundalk, 4:00pm - 7:00pm
Blue Mountain Community Health Centre, Thornbury, 11:00am - 1:00pm
Thursday, September 9
Shallow Lake Community Centre, Shallow Lake, 4:00pm - 7:00pm
Saugeen District Senior School, Port Elgin, 4:00pm - 7:00pm
Friday, September 10
Williamsford Community Centre, Williamsford, 11:00am - 2:00pm
Blue Mountain Community Health Centre, Thornbury, 11:00am - 1:00pm
All clinics are walk-in, bike-in, drive-in; no appointments necessary. Clinic list is subject to change. Third dose will be provided to those eligible with supporting documentation signed by physician, including CPSO#.
For a current list of all clinics, please visit our weekly Clinic Schedule. Clinics are subject to cancellation due to weather.
---
At South Grey News, we endeavour to bring you truthful up-to-date local community news in a quick and easy-to-digest format that's free of political bias. We believe this service is more important today than ever before, as social media has given rise to misinformation, largely unchecked by big corporations who put profits ahead of their responsibilities.
South Grey News does not have the resources of a big corporation. We are a small, locally owned-and-operated organization. Research, analysis and physical attendance at public meetings and community events requires considerable effort. But contributions from readers and advertisers, however big or small, go a long way to helping us deliver positive, open and honest journalism for this community.
Please consider supporting South Grey News with a small donation and let us know that our efforts are appreciated. Thank you.