March 10, 2023
Grey Bruce Settlement and Language Services' 3rd anniversary supporting new Canadians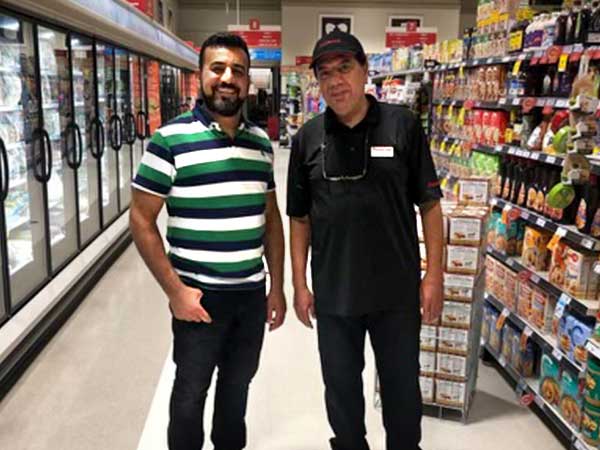 Canadian newcomer Mostafa has retained full-time employment at a local grocery store, thanks to the YMCA Grey Bruce Settlement and Language Services.


In just three short years, Grey Bruce Settlement & Language Services (GBSLS) have supported over 650 families, youth and adults across Grey and Bruce Counties. Services have expanded to meet the needs and influx of newcomers in our region including the Newcomer Workplace Support Program which specializes in supporting newcomers to engage in employment faster, Settlement Workers in Schools (SWIS) which supports youth entering Canadian schools for the first time, and an Outreach Specialist who connects with community organizations and newcomers. These staff along with our Settlement Workers and Language Instructors help our newcomers to make Grey Bruce their new home.

Out of many success stories we see at GBSLS, some are highlighted below:
Rahel registered with GBSLS to improve her English skills and secure employment. One barrier that Rahel faced was lack of transportation. GBSLS was able to provide assistance for Rahel to register and complete the Driver's Education course. With the support of her Settlement Worker, Rahel has received her G2 and purchased a car, secured sustainable housing, and is working towards completing her Personal Support Worker training.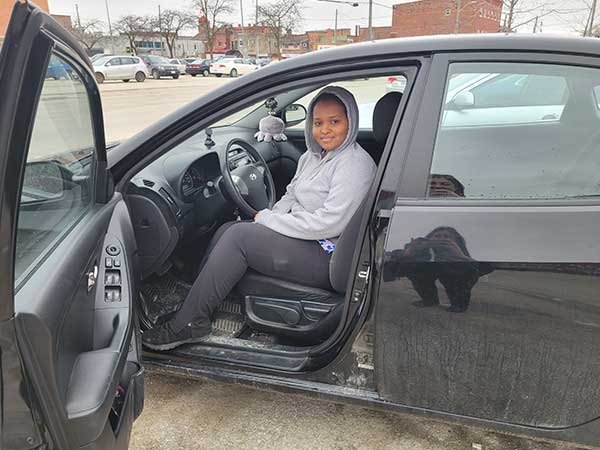 Rahel sits in her newly-purchased car.
Olha, Tatiana, and Hanna demonstrate strength and women empowerment. Settlement Workers and host families worked with these women to identify their skills then encouraged and assisted them to set up a table at the Owen Sound Farmer's Market where they sell their Ukrainian inspired dishes and handmade clothing as a source of income.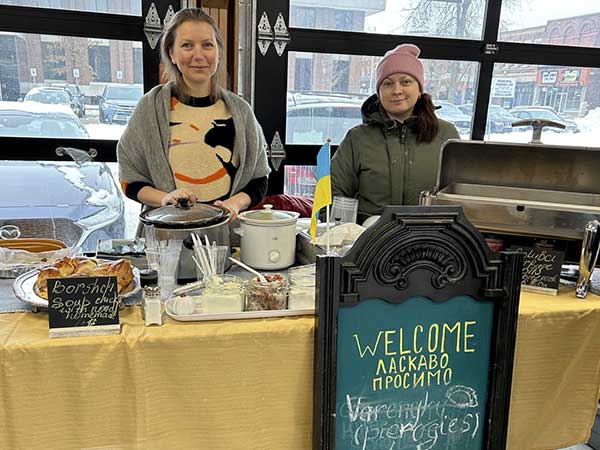 Newly-settled women set up a table at the Owen Sound Farmer's Market.

Mostafa reached out to GBSLS for help finding employment after hearing about the success a friend had through the Newcomer Workplace Support Program. Mostafa struggled with retaining employment due to language and literacy barriers. His Settlement Worker provided translation services to YMCA Employment Services staff to develop a professional resume and complete standard workplace safety training. Through advocacy and on-the-job training support provided by Mostafa's Settlement Worker, he has now retained full-time employment at a local grocery store.
Newcomers bring a wealth of culture and diversity to our community. They bring new perspectives, ideas, and experiences that help to make our community a better place. Newcomers often inject new life into the economy by starting businesses, creating jobs, and providing services that benefit the community as a whole.
Support provided by GBSLS is free of charge. Settlement Workers travel throughout Grey and Bruce Counties and will meet with newcomers in the area they are residing in. The settlement process starts with a one-on-one meeting to assess needs and create an individualized settlement plan to help newcomers and their families achieve their goals. For more information visit the YMCA website.
This program is funded by Immigration Refugees and Citizenship Canada (IRCC) and operated by YMCA of Owen Sound Grey Bruce in partnership with Welcoming Communities Grey Bruce.
---
At South Grey News, we endeavour to bring you truthful and factual, up-to-date local community news in a quick and easy-to-digest format that's free of political bias. We believe this service is more important today than ever before, as social media has given rise to misinformation, largely unchecked by big corporations who put profits ahead of their responsibilities.
South Grey News does not have the resources of a big corporation. We are a small, locally owned-and-operated organization. Research, analysis and physical attendance at public meetings and community events requires considerable effort. But contributions from readers and advertisers, however big or small, go a long way to helping us deliver positive, open and honest journalism for this community.
Please consider supporting South Grey News with a donation in lieu of a subscription fee and let us know that our efforts are appreciated. Thank you.