December 02, 2022
Grey Bruce Health Services to receive $500k to expand its Crisis Support Program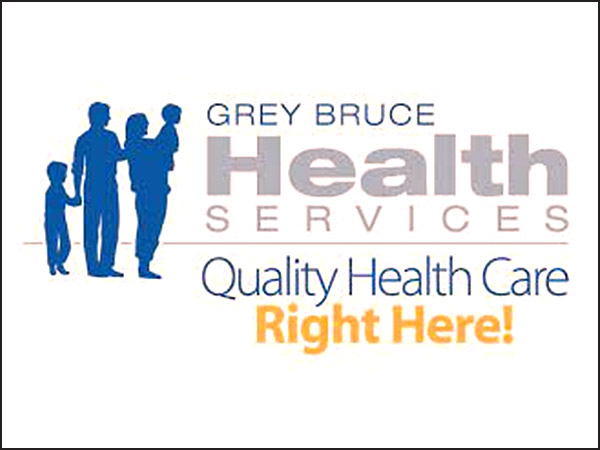 Bruce-Grey-Owen Sound MPP Rick Byers has announced one-time funding of $500,000 to Grey Bruce Health Services (GBHS) to help expand its Crisis Support Program.

"This investment of one-time funding to GBHS for their Crisis Support Program will help significantly to ensure that our local residents can receive the care they need in a safe and comfortable setting," said MPP Byers.
The Mental Health and Addictions Centre of Excellence at Ontario Health has been mandated by the Minister of Health to operationalize Roadmap to Wellness, Ontario's new Mental Health and Addictions strategy and to support service providers to implement related changes.
As part of this commitment, one-time funds are being assigned to Ontario Health for the 2022-23 Fiscal Year. These funds will support mental health and addiction initiatives in alignment with the Roadmap to Wellness.
"The COVID-19 pandemic has contributed to a burgeoning mental health and addiction crisis in Ontario. We are pleased to receive one-time funding to support our crisis services. These funds will enable us to care for clients in a safe, compassionate environment, and allow us to enhance our patient-centered care," said Gary Sims, President and CEO of GBHS.
This funding will help sustain and enhance capacity in mental health and addictions services and supports, specifically within the mental health, addictions, eating disorders, complex mental illness sectors.
---
At South Grey News, we endeavour to bring you truthful and factual, up-to-date local community news in a quick and easy-to-digest format that's free of political bias. We believe this service is more important today than ever before, as social media has given rise to misinformation, largely unchecked by big corporations who put profits ahead of their responsibilities.
South Grey News does not have the resources of a big corporation. We are a small, locally owned-and-operated organization. Research, analysis and physical attendance at public meetings and community events requires considerable effort. But contributions from readers and advertisers, however big or small, go a long way to helping us deliver positive, open and honest journalism for this community.
Please consider supporting South Grey News with a donation in lieu of a subscription fee and let us know that our efforts are appreciated. Thank you.