November 02, 2021
Remember to "Fall back" the clocks this Sunday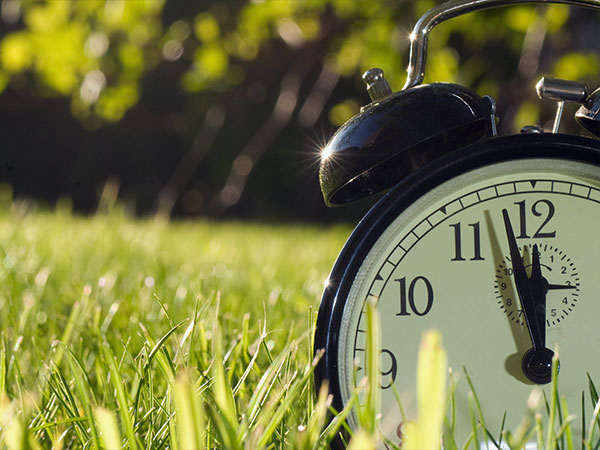 BY SOUTHGREY.CA STAFF — This Sunday, November 7 at 2 am, all timepieces in Ontario are expected to be turned back one hour, giving us some extra time to sleep in that morning. The sun will rise and set earlier than we're used to, making it lighter in the morning and darker earlier in the afternoon.

For years, many have proposed an end to daylight savings time (DST). Proponents of the practice have claimed that energy savings result from less demand for electricity during waking hours and studies conducted by the U.S. Department of Transportation in 1975 actually confirmed this.

But even though the energy savings associated with DST can be significant, some suggest those savings come at the expense of human health. Research suggests that a one-hour time change twice-a-year can significantly throw off our internal clocks, leading to increased rates of heart attacks, stroke, weight gain and anxiety. The practice can also contribute to workplace injuries and car accidents.

In March of 2021, the Ontario government tabled and passed legislation intended to put an end to DST, and implement permanent daylight saving time. However, the change would only come into effect if neighbouring jurisdictions follow suit, namely the state of New York and the province of Quebec.

For now, these neighbours have not yet abandoned DST, so we will have to endure another "Fall back" this year.
---
At South Grey News, we endeavour to bring you truthful up-to-date local community news in a quick and easy-to-digest format that's free of political bias. We believe this service is more important today than ever before, as social media has given rise to misinformation, largely unchecked by big corporations who put profits ahead of their responsibilities.
South Grey News does not have the resources of a big corporation. We are a small, locally owned-and-operated organization. Research, analysis and physical attendance at public meetings and community events requires considerable effort. But contributions from readers and advertisers, however big or small, go a long way to helping us deliver positive, open and honest journalism for this community.
Please consider supporting South Grey News with a small donation and let us know that our efforts are appreciated. Thank you.