December 21, 2021
Meet two Canadian classics in the 2022 Grey County reads contest: Deafening by Francis Itani and Manikanetish By Naomi Fontaine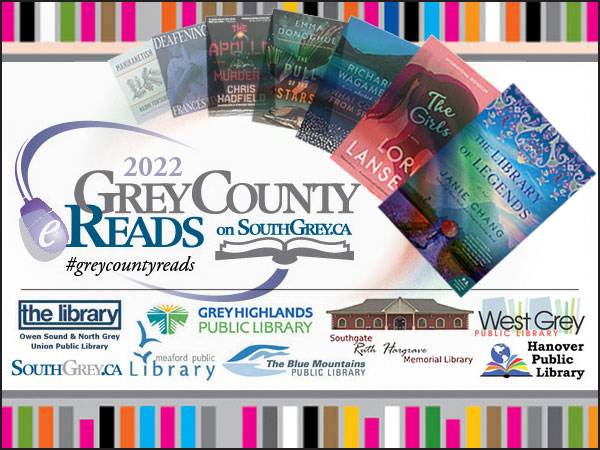 BY SOUTHGREY.CA STAFF — Grey County Reads contest will begin on January 17, 2022. Now is your chance to familiarize yourself with the books we will be featuring. Here are just two of the novels we'll soon know more about.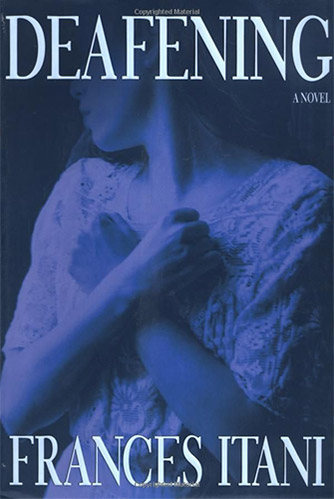 Deafening by Frances Itani
Elegantly written and profoundly moving, Deafening is a tale of virtuosity and power. Set during the Great War and the 1918 flu pandemic, Deafening tells the story of Grania, a young deaf woman who falls in love with Jim, a hearing man, in their small Ontario town.
As the war explodes across Europe, Jim becomes a stretcher-bearer, and through the years of separation, he and Grania attempt to sustain their love in a world as beautiful as it is brutal.
Frances Itani's astonishing depiction of a world where sound exists only in the margins is a singular feat in fiction, a place difficult to leave and even harder to forget.
Frances Itani, C.M., is an award-winning, best-selling author who has published 18 books (novels, stories, poetry and children's work), as well as many reviews, articles and essays. She has travelled widely and has lived, worked and studied in seven Canadian provinces. She has also lived in England, U.S.A., Switzerland, Germany, Italy, Croatia and Cyprus. Her work has been translated and published in 18 countries. Her novel Deafening was published in 2003.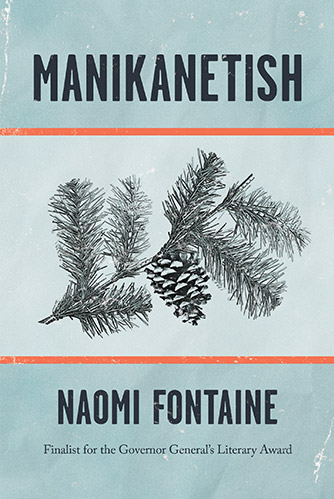 Manikanetish by Naomi Fontaine
In Naomi Fontaine's Governor General's Literary Award finalist, a young teacher's return to her remote Innu community transforms the lives of her students, reminding us of the importance of hope in the face of despair.

After fifteen years of exile, Yammie, a young Innu woman, has come back to her home in Uashat, on Quebec's North Shore. She has returned to teach at the local school but finds a community stalked by despair. Yammie will do anything to help her students. When she accepts a position directing the end-of-year play, she sees an opportunity for the youth to take charge of themselves.
In writing both spare and polyphonic, Naomi Fontaine honestly portrays a year of Yammie's teaching and of the lives of her students, dislocated, embattled, and ultimately, possibly, triumphant.
Naomi Fontaine is a member of the Innu Nation of Uashat and a graduate of the Université de Laval. Her first novel, Kuessipan, was made into a feature film that debuted at the Toronto International Film Festival in 2019. Manikanetish is her latest novel published in 2021.
---
At South Grey News, we endeavour to bring you truthful and factual, up-to-date local community news in a quick and easy-to-digest format that's free of political bias. We believe this service is more important today than ever before, as social media has given rise to misinformation, largely unchecked by big corporations who put profits ahead of their responsibilities.
South Grey News does not have the resources of a big corporation. We are a small, locally owned-and-operated organization. Research, analysis and physical attendance at public meetings and community events requires considerable effort. But contributions from readers and advertisers, however big or small, go a long way to helping us deliver positive, open and honest journalism for this community.
Please consider supporting South Grey News with a donation in lieu of a subscription fee and let us know that our efforts are appreciated. Thank you.