November 20, 2023
Social activist David McLaren dies at age 76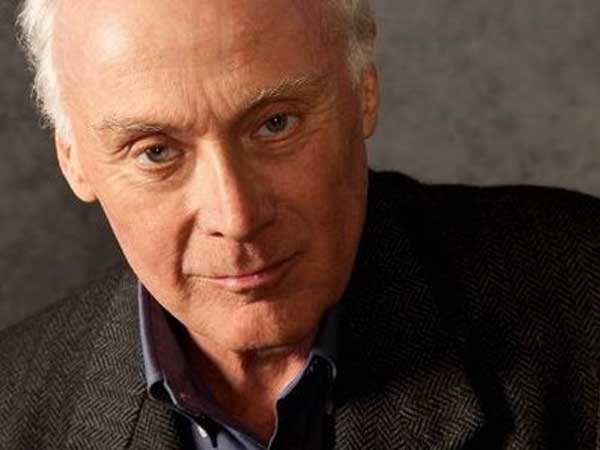 BY SOUTHGREY.CA STAFF — David McLaren passed away at the age of 76 years on November 18. He was a man devoted to the well being of his community. A member of the Bruce Grey Owen Sound NDP Executive Committee, former federal NDP candidate, and CFOS panelist, McLaren was a fearless champion of many social causes including indigenous land and water rights. He also wrote many letters-to-the-editor on topics that ranged from advocacy for affordable housing to issues of environmental concern.
Michael McLuhan, President of the NDP Riding Association wrote "He endured his illness with dignity, humour and compassion for those around him. He passed at home in loving arms and loving embrace. A friend, a brother to me, he was a loving father, grandfather and great-grandfather, husband and committed community member. He was a fierce advocate for those with no voice. He did not suffer fools. (He was actually allergic to nuts.) The loss of his voice and advocacy will be profound."
Last year, the Grey Bruce Labour Council gave David McLaren its annual Activist of the Year Award for a career devoted to the well being of his community and in recognition of his ceaseless drive.
In recent years, McLaren brought attention to the numbers of homeless people in Owen Sound and elsewhere in Grey and Bruce counties. He believed that income inequality is the root cause of poverty and tirelessly advocated for a decent living wage in this area.
David McLaren was a resident of Neyaashiinigmiing. His obituary states that he passed away peacefully on Saturday, surrounded by his family. He was the devoted husband and best friend of Lenore Keeshig for 35 years and the proud father of Emma McLaren (partner Matthew Trowbridge), of Park Head, and Adam McLaren, of Lion's Head.
A Traditional Service to give David final instructions will be held today at 5:00 pm. A Celebration of Life will take place at the Nawash Community Centre on Tuesday, November 21 at 11:00 am to 1:00 pm.
---
At South Grey News, we endeavour to bring you truthful and factual, up-to-date local community news in a quick and easy-to-digest format that's free of political bias. We believe this service is more important today than ever before, as social media has given rise to misinformation, largely unchecked by big corporations who put profits ahead of their responsibilities.
South Grey News does not have the resources of a big corporation. We are a small, locally owned-and-operated organization. Research, analysis and physical attendance at public meetings and community events requires considerable effort. But contributions from readers and advertisers, however big or small, go a long way to helping us deliver positive, open and honest journalism for this community.
Please consider supporting South Grey News with a donation in lieu of a subscription fee and let us know that our efforts are appreciated. Thank you.