November 23, 2021
Climate action group calls for Grey Highlands budget to include climate change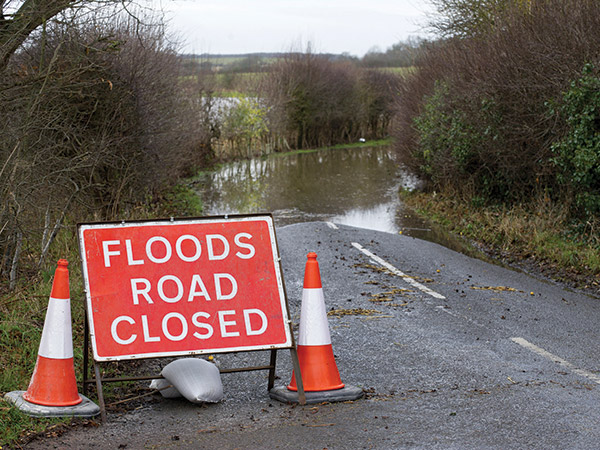 The Grey Highlands Climate Action Group (GHCAG), having reviewed the 2022 municipal budget, has launched a letter-writing campaign calling on the Grey Highlands Council to dedicate necessary funds to pursue climate change initiatives.
"We are concerned that there are several million-dollar items in the budget but no mention of climate change," says Joyce Hall, a member of GHCAG. "The municipality is inviting citizens to get involved in the budget process. We have accepted that invitation and encourage others to do the same by contacting Council members."
CAO Karen Govan, when asked during a budget Open House about financing climate action, responded that the item has yet to be included and the exact amount determined.
In June 2019, the municipality declared a climate crisis. And this year the municipality joined the Partners for Climate Protection (PCP) program of the Federation of Canadian Municipalities. The citizen-based climate group has researched costs involved in moving ahead with the five-step PCP program. "You need financial resources committed to hiring consultants. This is a given," says Hall.

In his letter to the Council, GHCAG member Rob Spackman states, "GH must show that your leadership has produced measurable, tangible, substantial and enduring policies and actions for all Council's responsibilities to reduce impacts of climate change."

According to a statement by the group, "The B.C. disaster is a warning that climate change is coming to all of us. We ask citizens to take this opportunity to let the Council know we need to fund climate action in Grey Highlands."
Link to email all council members.

Grey Highlands Council declared a climate crisis on Wednesday June 19, 2019.
For further information contact Joyce Hall at 416 341 0331.
---
At South Grey News, we endeavour to bring you truthful and factual, up-to-date local community news in a quick and easy-to-digest format that's free of political bias. We believe this service is more important today than ever before, as social media has given rise to misinformation, largely unchecked by big corporations who put profits ahead of their responsibilities.
South Grey News does not have the resources of a big corporation. We are a small, locally owned-and-operated organization. Research, analysis and physical attendance at public meetings and community events requires considerable effort. But contributions from readers and advertisers, however big or small, go a long way to helping us deliver positive, open and honest journalism for this community.
Please consider supporting South Grey News with a donation in lieu of a subscription fee and let us know that our efforts are appreciated. Thank you.