June 07, 2021
Chapmans Ice Cream hikes wages in preparation for a busy summer season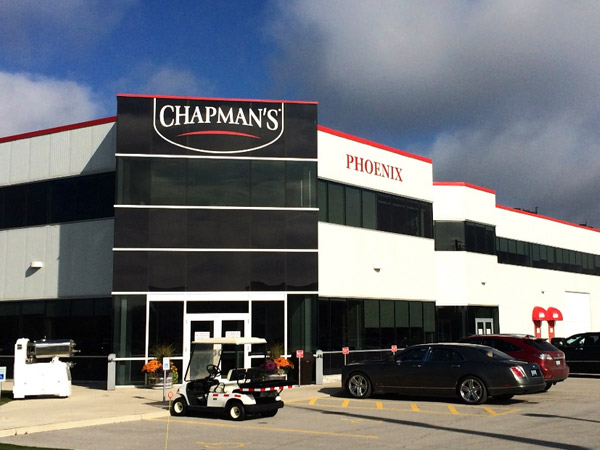 With the demand for Chapman's Ice Cream increasingly growing, the factory is maximizing its capacity and boosting its hiring. The company is known for going an extra mile for its employees, but it continues to implement new improvements to distinguish itself as a premium employer. The main goal is to incentivize hiring and stimulate retention of the talented and hard-working staff.
"We are grateful to all employees who worked with us through many challenging times. Considering the financial hardships and uncertainties that Canadians are facing today, we recognize that the well-being of our employees is the essential part of moving forward," said Ashley Chapman, VP of Chapman's Ice Cream, noting that these increased costs will not affect the prices of Chapman's products in stores across Canada and will not affect consumers.
Some recent changes introduced by the company included:
October 2020 - Chapman's made the pandemic pay boost permanent for production and distribution workers. The initial pandemic pay program was introduced on March 22, with a $2 per hour increase. With this announcement, the company also instituted the starting wage for production employees at $18.00.
March 2021 – A $1.00 per hour shift premium was introduced for all employees that work on a straight night shift. In 2019 the company made a permanent change in shift work scheduling to accommodate multiple requests from workers, improve employee wellbeing and increase productivity. The Company eliminated rotating shifts and now offer two options: straight nights and rotating day/afternoon shifts.
June 2021 – As part of the annual wage review process for the entire organization the starting rates are once again increasing by $0.50 per hour. Employees in all job categories will be seeing this increase as well as their personal annual wage increases. This change took the Production starting wage to $18.50 with many positions such as the Distribution Center, Forklift Operators and Lab Technicians starting at a higher rates. All positions also receive an additional $0.50 per hour upon the completion of their probationary period.
In addition to the base pay all Chapman's employees are also eligible for:
Comprehensive employee benefit package, 100% coverage level on medical, dental and paramedicals, life insurance, short term/long term disability and many other coverages are also included in the package. The Company pays 100% of the premiums for the majority of these benefits.
All employees are enrolled in the Company sponsored Pension Plan at the completion of one year of service. Optional financial products are also available to all full-time employees.
Clean and safe work environment. Chapmans always has an active Health & Safety Committee and have a strong belief in keeping employees safe.
Subsidized cafeteria which offers a daily meal special at the amazing rate of $4.00 per meal.
A generous performance-based bonus program.
All uniforms and work boots are provided at no cost to the employee. Job stability – year-round work. Opportunities – internal promotion paths for all areas of the organization.
Flexible shift structures – production employees can choose to work on a day/afternoon rotation which switches every 2 weeks or to work on a straight night shift. Production employees work an 8-hour shift with a 30-minute lunch and 2 x 15-minute breaks.
FREE ICE CREAM!!
Throughout the pandemic, Chapmans has been at the forefront ensuring the health & safety of all of its workers through diligent screening processes, personal protective equipment and above standard cleaning and sanitizing practices.
To learn more about career opportunities with Chapman's you can visit: https://www.chapmans.ca/jobs-markdale-ontario
---
At South Grey News, we endeavour to bring you truthful and factual, up-to-date local community news in a quick and easy-to-digest format that's free of political bias. We believe this service is more important today than ever before, as social media has given rise to misinformation, largely unchecked by big corporations who put profits ahead of their responsibilities.
South Grey News does not have the resources of a big corporation. We are a small, locally owned-and-operated organization. Research, analysis and physical attendance at public meetings and community events requires considerable effort. But contributions from readers and advertisers, however big or small, go a long way to helping us deliver positive, open and honest journalism for this community.
Please consider supporting South Grey News with a donation in lieu of a subscription fee and let us know that our efforts are appreciated. Thank you.