June 17, 2021
Bluewater District School Board provincial, national, and international awards recognized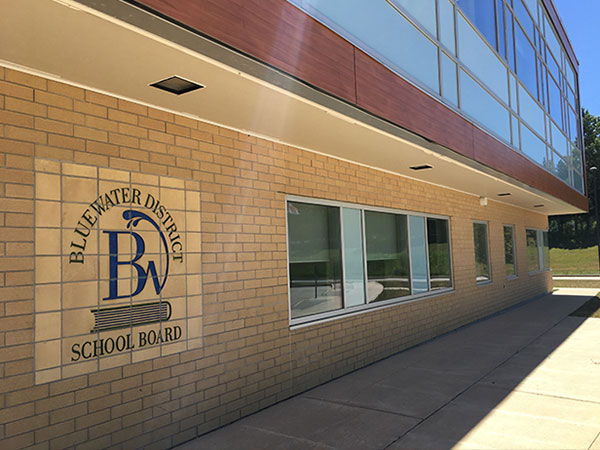 At the Regular Meeting of the Board held on June 15, 2021, Bluewater District School Board (BWDSB) recognized students and staff who were provincial, national, and international award recipients during the 2019-20 and 2020-21 school years. Despite the COVID-19 pandemic, which limited many activities, students and staff from our local public education system showcased excellence in a broad range of categories, including athletics, science, mathematics, teaching, and scholarships, among others.
"We are extremely proud of the outstanding accomplishments of our students and staff at the provincial, national, and international levels, and we extend our deepest congratulations," says BWDSB Chair Jane Thomson. "These examples are a small representation of the many amazing achievements that continue to occur in our schools, which are especially impressive during these times. Thanks are also owed to those who have inspired, encouraged, and supported this wonderful success."
2019-20 School Year
Ontario Federation of School Athletic Associations (OFSAA) Cross Country Running
Women Novice 4K (Silver)...... Brooklyn Quanz, Saugeen District Senior School
OFSAA Nordic Skiing Senior Girls Cross Country Skiing
(Bronze)...... Janna Wardell, Owen Sound District Secondary School
Ontario Community Newspaper Association (OCNA)
Ontario Junior Citizen of the Year Award...... Islay Graham, Hepworth Central Public School
Ontario Physical and Health Education Association (OPHEA) Healthy Schools Certification
Gold...... Beavercrest Community School
Certified...... Dawnview Public School
2020-21 School Year
Canada-Wide Science Fair – Virtual (Ottawa, ON)
Junior Division
Bronze...... Caleb Dawson, Arran-Tara Elementary School
Intermediate Division
Bronze and Shad Canada Scholarship Award...... Islay Graham, Owen Sound District Secondary School
Caribou Mathematics Contest / Caribou Cup
Grade 3/4 Level
1st Place...... Nived Menon, Alexandra Community School
Prime Minister's Awards for Teaching Excellence
Ontario Certificate of Achievement...... Tyler Boyle, Teacher, Macphail Memorial Elementary School
Ontario National Archery in School Program (NASP) Championship, Virtual Tournament
Virtual Girl's Middle School Division
1st Place...... Taylor Donaldson, Hillcrest Elementary School
E 3rd Place...... Alissa Negus, Hillcrest Elementary School
Virtual Team – Elementary School Division
2nd Place...... Hillcrest Elementary School
Virtual Team – Middle School Division
1st Place...... Hillcrest Elementary School
Royal Canadian Legion Remembrance Day Video Competition: Grade 4-8
3rd Place...... Zuhayr Abbas, Zander Alpaugh, Shrey Desai, Mya Downey, and Emma Redmond, Northport Elementary School
It has also been announced that Avryl Bender of John Diefenbaker Senior School was recently selected from among over 6,000 applicants to receive the McCall MacBain provincial award from the Loran Scholars Foundation.
---
At South Grey News, we endeavour to bring you truthful and factual, up-to-date local community news in a quick and easy-to-digest format that's free of political bias. We believe this service is more important today than ever before, as social media has given rise to misinformation, largely unchecked by big corporations who put profits ahead of their responsibilities.
South Grey News does not have the resources of a big corporation. We are a small, locally owned-and-operated organization. Research, analysis and physical attendance at public meetings and community events requires considerable effort. But contributions from readers and advertisers, however big or small, go a long way to helping us deliver positive, open and honest journalism for this community.
Please consider supporting South Grey News with a donation in lieu of a subscription fee and let us know that our efforts are appreciated. Thank you.