January 06, 2022
Letter to the editor: Beaver Valley lands declared "surplus" by Grey Highlands Council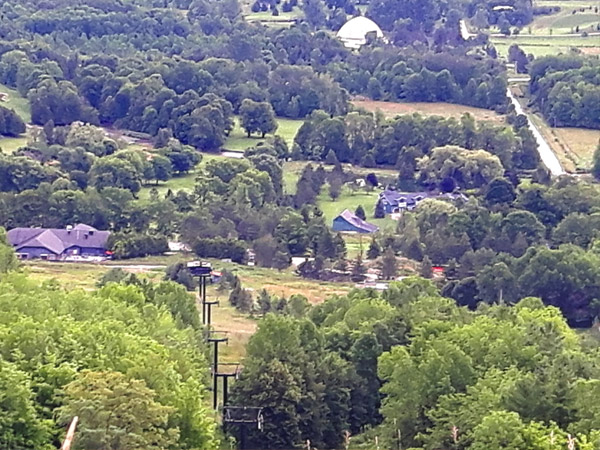 LETTER TO THE EDITOR: During the Grey Highlands Council meeting of December 15, 2021, four members of the public made presentations to the Mayor and Council calling attention to problems with respect to Item 7.2 Sale of Land Process — Upper and Lower Talisman, an Agenda item which called for the two pieces of land to be declared "surplus" to prepare for their eventual sale.

CAO Karen Govan responded to Councillors' requests for clarification on issues raised during the presentations, stating that the public's impression of a hidden or a flawed process was a "misconception." She maintained that in fact the process, from the signing of the contract with Think Compass, the company retained to market all the Talisman lands, to the most recent declaration of the lands as surplus, was regular and according to plan. No mention was made, in the interest of transparency, of the fact that their process is presently before the courts due to legal action undertaken by Protect Talisman, a non-profit, grass roots organization in Grey Highlands. It remains to be decided by the courts whether or not the appearance of a seriously flawed process is simply a public "misconception."
More importantly, Council did not respond to comments by presenters from Friends of the Beaver Valley and Protect Talisman about the lack of community input on the entire process. It was pointed out that an offer to purchase was submitted to council by the Escarpment Biosphere Conservancy (EBC) in August 2021 and included a collaborative proposal to assist the municipality. EBC's participation was based on input from their own experts, the community and volunteer stewards for the pursuit of economic benefits built on nature-based tourism and other forms of sustainable development.
It was also pointed out that The Municipality is no stranger to a collaborative community approach. Grey Highlands' economic development staff is engaging with the public and business owners in the revitalization of the village of Markdale. So why not in the Valley as well where much more is at stake in terms of climate change, recreation, tourism and sustainable economic development?
CAO Govan made an interesting response to a presenter's observation that the municipality paid no attention to the recommendations contained in a May, 2021 report by the consultants from the Planning Partnership supporting nature-focused use of lands in the Beaver Valley. Ms. Govan stated that the report, which resulted from public visioning sessions, was for the "Beaver Valley Corridor", as if somehow the Talisman properties were not part of the geological landforms or geography of the natural 'Corridor' of the valley.
In an effort to quash the assumption by the residents of Grey Highlands that the lands are "public", Ms. Govan stated that "public lands" are traditionally thought of as parklands or reserves, not lands that have been recovered in tax sales, such as the Upper and Lower Talisman lands. Her comments only heightened the unfortunate fact that a ground-breaking opportunity has been missed by the Municipality in failing to consider converting these precious lands into just that: parklands or a nature reserve preserved in perpetuity for visitors and residents alike.
Linda G. Reader
Community Economic Development and Marketing Consultant
Flesherton, ON
---
At South Grey News, we endeavour to bring you truthful and factual, up-to-date local community news in a quick and easy-to-digest format that's free of political bias. We believe this service is more important today than ever before, as social media has given rise to misinformation, largely unchecked by big corporations who put profits ahead of their responsibilities.
South Grey News does not have the resources of a big corporation. We are a small, locally owned-and-operated organization. Research, analysis and physical attendance at public meetings and community events requires considerable effort. But contributions from readers and advertisers, however big or small, go a long way to helping us deliver positive, open and honest journalism for this community.
Please consider supporting South Grey News with a donation in lieu of a subscription fee and let us know that our efforts are appreciated. Thank you.