March 05, 2023
Winter Bookfest turns a new page with live in-person event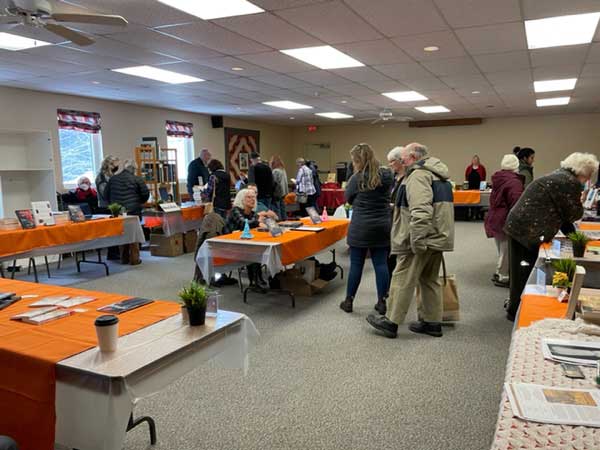 Authors gathered in the fellowship hall to speak with visitors and sell their books.
BY SOUTHGREY.CA STAFF — It was a bright and sunny Saturday, March 4, when the second annual Grey County Reads Winter Bookfest took place at Annesley United Church in Markdale. Organizers had feared that one of the worst snow storms of the season might interrupt or postpone the event, but Saint Medard — patron saint of weather — smiled down upon the assembly of approximately 20 local authors, publishers and resellers. Members of the public were grateful too, for this welcome occasion to warm their heart's cockles and indulge their favourite pastime.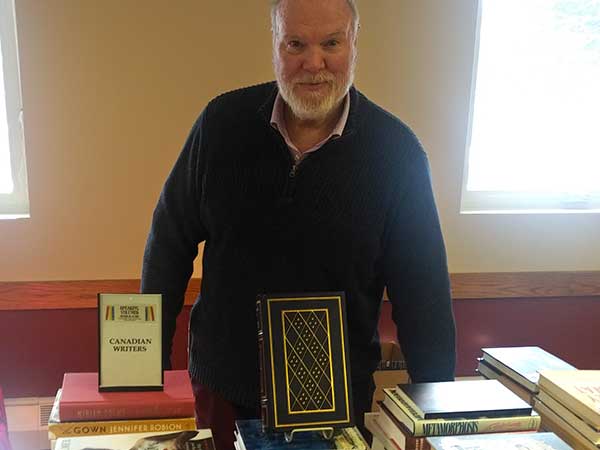 Kevin Land, playwright and owner of Speaking Volumes Books and Audio in Markdale.
The day was hosted by South Grey News. Attendance was brisk, as crowds interacted with vendors in the fellowship hall to add books and signatures to their collections, before retiring to the sanctuary where selected prose and poetry was read aloud, interspersed with music by Paige Warner performing songs on the church's newly acquired baby grand piano.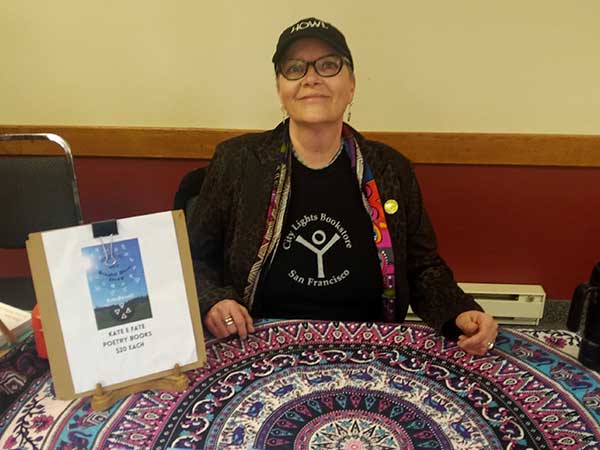 Author and local journalist Kate Russell peddled her poetry in the fellowship hall and read from her works in the sanctuary.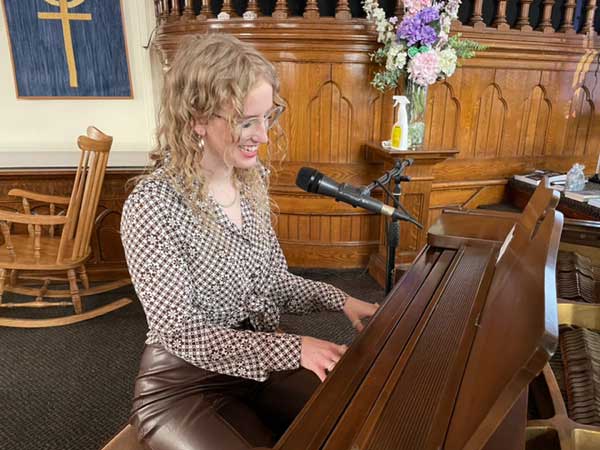 Paige Warner performs a song on the baby grand piano.
"We didn't know what to expect, since last year's Bookfest wasn't open to the public, due to COVID," said organizer Ron Barnett. "But it's clear that the time is right for such an event and could even get bigger next year. There are so many talented writers in our area and we need a place to properly showcase them."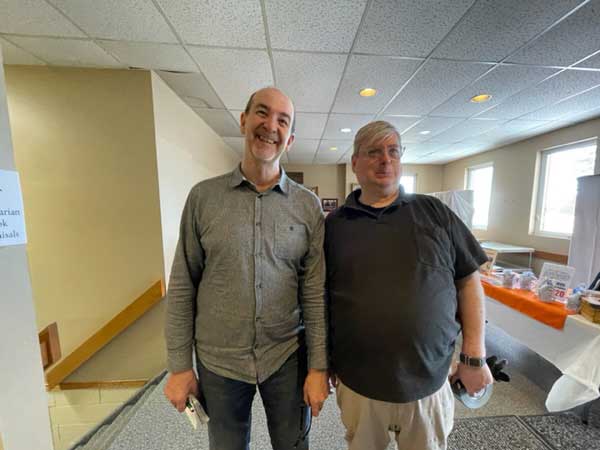 Organizers Ron Barnett and Tim Reilly pose in the narthex (church entrance).
Grey Highlands Public Library CEO Jennifer Murley MC'd the afternoon performances by authors Elizabeth Glenn-Copeland, Cathy Hird, John Butler, Jennifer Frankum, Paige Warner, Kate Russell, Richard Thomas, Winston Uytenbogaart, Sheila Balls, Kevin Land, Suzanne Raby and Ursula (U.W.) Baker.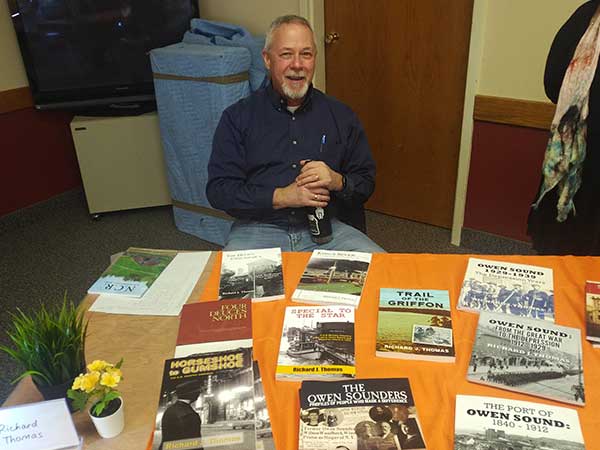 Author Richard Thomas displayed his many works but also read excerpts during the afternoon performances.
Grey County Reads book champions also took to the stage to summarize their choices in this year's contest. Voting on these books to determine the winner for 2023, began this week. Starting with seven titles, each week will see one book eliminated until just one remains.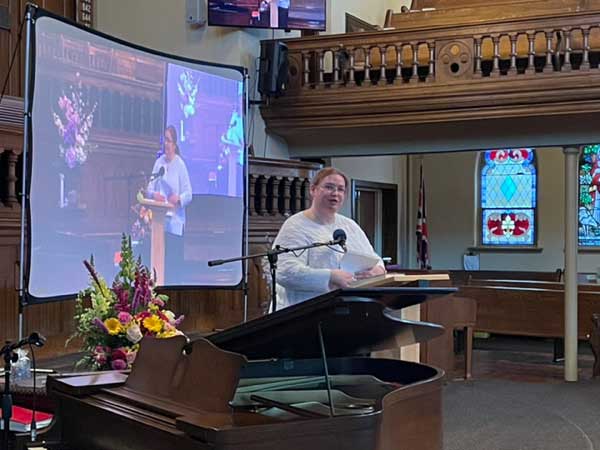 Book champion for Hanover, Laurel Douma pitches her book choice Run Towards the Danger by Sarah Polley.
Susan's Delicatessen supplied baked treats, coffee and tea. The Bookfest was also live-streamed and recorded for viewing on Youtube. The performance portion can be accessed below.
---
At South Grey News, we endeavour to bring you truthful and factual, up-to-date local community news in a quick and easy-to-digest format that's free of political bias. We believe this service is more important today than ever before, as social media has given rise to misinformation, largely unchecked by big corporations who put profits ahead of their responsibilities.
South Grey News does not have the resources of a big corporation. We are a small, locally owned-and-operated organization. Research, analysis and physical attendance at public meetings and community events requires considerable effort. But contributions from readers and advertisers, however big or small, go a long way to helping us deliver positive, open and honest journalism for this community.
Please consider supporting South Grey News with a donation in lieu of a subscription fee and let us know that our efforts are appreciated. Thank you.