November 07, 2022
Bill 28 to be repealed, province-wide education workers and kids back in school for now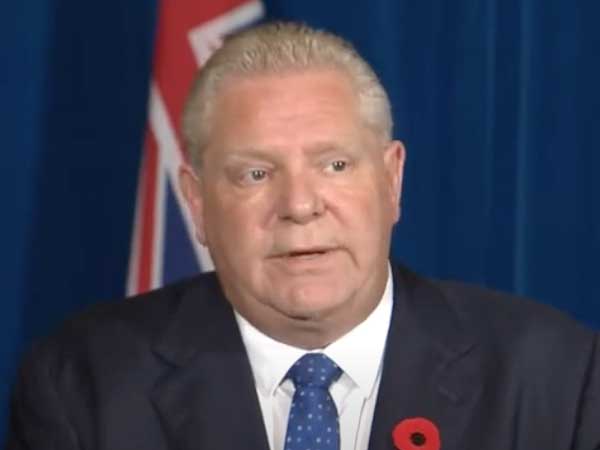 BY SOUTHGREY.CA STAFF — Parents and guardians can breathe just a little easier knowing that for now, their children will continue to be educated at school as of tomorrow. On the morning of November 7, Ontario Premier Doug Ford promised to repeal legislation that imposed a contract and stripped CUPE education workers in Ontario of their right to strike, if the union agreed to end a walkout that forced many schools to close their doors on Friday and Monday.
The union agreed and as of Tuesday, November 8, CUPE members will be returning to work as both parties prepare to resume provincial negotiations.
"We just want CUPE to be at the table. They walked away from the table. We had no option but to use section 33 to keep kids in the classroom," said Ford as he addressed the media this morning after presenting the good-faith concession to repeal Bill 28.
Ford's announcement put CUPE and Canada's labour movement into celebration mode claiming victory over Doug Ford's legislative tactic. The union argued that the premier's decision was only made when faced with the prospect of an escalating province-wide labour action in the coming days.
Laura Walton, president of the Ontario School Board Council of Unions (OSBCU), which represents 55,000 CUPE education workers in Ontario disputed Ford's characterization that her union walked away from the table, during a similar press conference held on this day by private and public sector labour leaders from across the country.
In Toronto, flanked by dozens of labour leaders representing millions of Canadian workers, CUPE's National President Mark Hancock credited the victory to the power of worker solidarity across public and private sectors, but especially the courage and determination of education workers.
"CUPE's frontline education workers, 70% of whom are women, stood firm. They took on the Ford government. And the government blinked," said Hancock.
"The work of our members is what repealed this bill. This is unprecedented," said Laura Walton, president of the Ontario School Board Council of Unions (OSBCU), which represents 55,000 CUPE education workers in Ontario. "The organization of the members moved the government to this place, and the mobilization of our members will ensure that a real deal is achieved at the table."
"We are encouraged by today's announcement, which ensures that our schools will continue to remain open to students. Extra-curricular activities and child care/before and after care programs in schools will resume," said Lori Wilder, Director of Education for the Bluewater District School Board.
---
At South Grey News, we endeavour to bring you truthful and factual, up-to-date local community news in a quick and easy-to-digest format that's free of political bias. We believe this service is more important today than ever before, as social media has given rise to misinformation, largely unchecked by big corporations who put profits ahead of their responsibilities.
South Grey News does not have the resources of a big corporation. We are a small, locally owned-and-operated organization. Research, analysis and physical attendance at public meetings and community events requires considerable effort. But contributions from readers and advertisers, however big or small, go a long way to helping us deliver positive, open and honest journalism for this community.
Please consider supporting South Grey News with a donation in lieu of a subscription fee and let us know that our efforts are appreciated. Thank you.