January 19, 2022
#BettyWhiteChallenge raises $10,000 and counting for the Grey-Bruce Animal Shelter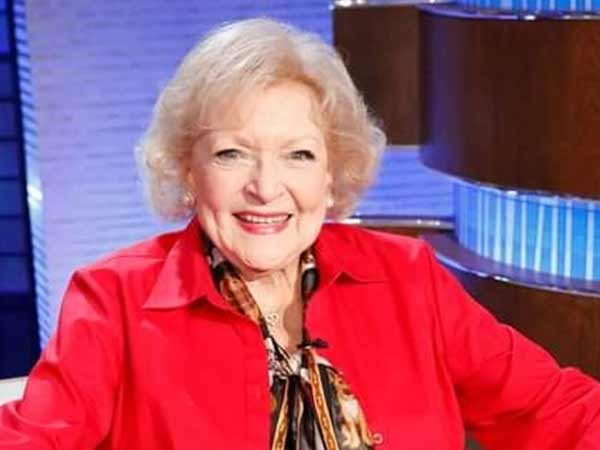 Photo: Betty White Fanclub
BY SOUTHGREY.CA STAFF — Beloved Hollywood icon Betty White passed away on December 31, 2021 at the ripe old age of 99. Had she not suffered from a life-ending stroke, she would have turned 100 on Monday, January 17.
Her love for our furry friends was legendary. So, on her 100th birthday, fans paid tribute to the popular film and TV star by raising money for animal shelters all around the world. Spurred on by the social media hashtag #BettyWhiteChallenge, people were encouraged to donate what they can to a local animal shelter on White's birthday. The response was nothing short of amazing!
Locally, the Grey-Bruce Animal Shelter (GBAS) felt the love of community at a time of the year that's normally very quiet. "It's been an exciting few days at the shelter," said GBAS Secretary Deb Takeda. "Our community is so great! We alone received over $10,000 just in the last few days all in response to the challenge."
The shelter welcomes financial donations year-round, but the organization also gratefully accepts in-kind donations for the animals themselves, including food, litter, collars, coats and carriers. For a full list of items they most desperately need, visit the GBAS website.
The GBAS re-homes over 100 cats and dogs annually, relying on the generosity of the public to support their life-saving work. As a registered charity, GBAS has an elected Board of Directors, Committee heads and a general membership. You can also help to ensure that the GBAS continues to maintain, improve and develop its ability to provide quality care to animals and service to residents by becoming a member. Membership costs $20 per year and gives voting rights to anyone 18 years or older. Visit the GBAS website to fill out an application.
---
At South Grey News, we endeavour to bring you truthful and factual, up-to-date local community news in a quick and easy-to-digest format that's free of political bias. We believe this service is more important today than ever before, as social media has given rise to misinformation, largely unchecked by big corporations who put profits ahead of their responsibilities.
South Grey News does not have the resources of a big corporation. We are a small, locally owned-and-operated organization. Research, analysis and physical attendance at public meetings and community events requires considerable effort. But contributions from readers and advertisers, however big or small, go a long way to helping us deliver positive, open and honest journalism for this community.
Please consider supporting South Grey News with a donation in lieu of a subscription fee and let us know that our efforts are appreciated. Thank you.