May 30, 2022
The benefit of being blind in real estate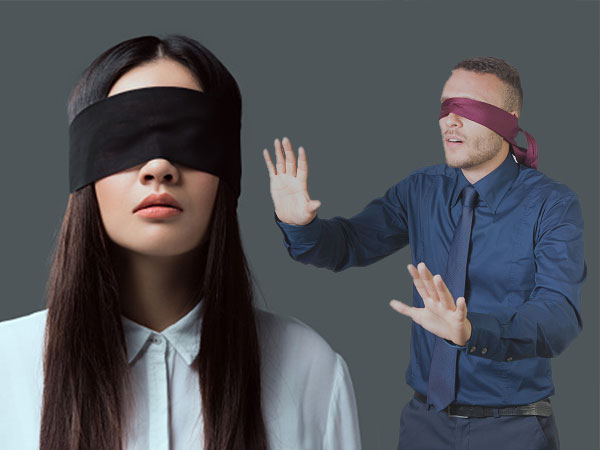 BY MATT WEBB-SMITH — There has been considerable discussion these days about some of the rules and regulations in Real Estate. This was addressed most recently at the Grey Highlands Chamber of Commerce All Candidates Debate for our pending election. One area of interest which came up was Real Estate competition rules and how transactions are done, which deserve a further examination.
The specific issue I am writing about is in regard to the process which is called "Blind Bidding", which some candidates said they would try to ban or modify under the law.
As a licensed Real Estate Agent I can tell you that helping your client understand the process is the first and most important part of how you do business. Most people don't realize the amount of rules and regulations that govern the industry. They are not familiar with how a contract is written and a deal is done, and as a result they often have an unwarranted distrust of Real Estate Agents in general.
The "Blind Bidding" process exists to protect both buyers and sellers, and I will do my best to tell you why I believe this to be true.
For the buyer in any transaction of real estate, whether it is the purchase of a home, land or a farm there can be competition. This means that there is more than a single bidder trying to purchase the property.
If you are trying to buy a property in this situation you don't want the competing buyers to know exactly what is in your offer. It would be like playing a game of poker with all of your cards face up on the table. You are trying to win, and that would be a terrible strategy.
If I know your buyer wants to pay $550,000 and my client can afford $551,000 then, again, the highest bid will prevail. Where would that end? Each potential buyer could outbid the other offers.
As a seller, you don't want everyone who is looking to purchase your property to know the details of the other buyer's offers, most importantly the offer price, because you stand to lose money.
For example, let's say a property is for sale and there are three offers from separate buyers on the day of presentation. There could be easily $10k to $50k dollars difference between these three offers. As someone selling a property, you want to make the most money you can — that's the whole point.
The point of the "Blind Bid" for sellers is exactly to create the possibility that the winning bid can be much higher than the 2nd place bid.
Real Estate law has been evolving for hundreds of years, in many ways it is as old as the land itself. There are reasons to change rules over time, markets and Governments change, and the law can change as well. That's natural. But to call for a ban on "Blind Bidding" means you have to have another plan to replace it with.
If there are no blind offers, then it is essentially an auction system. So at that point we are talking about fundamentally changing the entire Real Estate industry, creating an entire new set of problems, while taking away the protections that already exist in the law for both buyers and sellers.
There are a lot of reasons why the market prices are high, and much of it has to do with the low amount of inventory available, especially in Grey County. It also stems from the lack of serious Government commitment to building, or, incentivizing developers for the construction of affordable housing across the province.
Maybe that's something the candidates should consider as well.


Matt Webb-Smith is a Licensed Realtor with Sutton Group Incentive Realty Inc., Brokerage.

For a free home appraisal you can contact him at matthewwebbsmith@gmail.com
---
At South Grey News, we endeavour to bring you truthful and factual, up-to-date local community news in a quick and easy-to-digest format that's free of political bias. We believe this service is more important today than ever before, as social media has given rise to misinformation, largely unchecked by big corporations who put profits ahead of their responsibilities.
South Grey News does not have the resources of a big corporation. We are a small, locally owned-and-operated organization. Research, analysis and physical attendance at public meetings and community events requires considerable effort. But contributions from readers and advertisers, however big or small, go a long way to helping us deliver positive, open and honest journalism for this community.
Please consider supporting South Grey News with a donation in lieu of a subscription fee and let us know that our efforts are appreciated. Thank you.