July 25, 2022
Motorcyclist arrested after police pursuit and flight from Hanover Police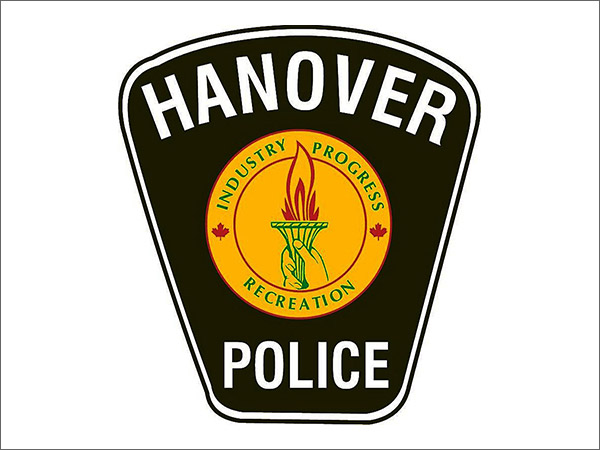 On June 26, 2022 at approximately 2:15 pm, a Hanover Police Service officer was clearing a motor vehicle collision in West Grey, assisting the West Grey Police, when they observed a motorcycle westbound on County Road #4 at a high rate of speed towards the Town of Hanover. The officer attempted to stop the driver who failed to stop and fled at a high rate of speed. The officer disengaged and terminated the attempted traffic stop for public and officer safety reasons.
A short time later, another Hanover Police officer located the suspect stopped in traffic at the intersection of 10th Street and 17th Avenue waiting for the red light. The officer exited their cruiser in an attempt to effect the arrest but the suspect again fled through the stopped traffic, failed to stop for the red light and accelerated away, putting the officer and other drivers at risk.
The subsequent police investigation identified the suspect and his motorcycle.
On July 21, 2022, at approximately 2 pm, the suspect was again observed by a Hanover Police officer operating the motorcycle on 10th Street in the Town of Hanover in a dangerous manner including "popping a wheelie" in traffic.
Through investigative means and with assistance of West Grey Police Service, the suspect was arrested without incident at his residence within minutes.
The Hanover Police Service has charged a 35-year-old of West Grey with 28 charges under the Criminal Code, Highway Traffic Act and Compulsory Automobile Insurance Act as follows:
Dangerous operation x 3
Flight from police x 2
Operation while prohibited x 3
Fail to comply with probation x 4
Operate a motor vehicle without insurance x 3
Fail to stop for police x 2
Drive while under suspension x 3
Drive motor vehicle, no currently validated permit x 3
Drive motor vehicle, no plates x 3
Use plate not authorized for vehicle x 3
Drive motor vehicle – perform stunt ("wheelie") x 1
Police impounded the motorcycle until these charges are resolved in accordance with provisions of the Highway Traffic Act.

The suspect was held in custody and later released at Bail Court on court ordered conditions.

The Hanover Police Service wants to remind drivers that failing to stop for police puts everyone in danger resulting in serious charges with a range of penalties including hefty fines, lifetime driving prohibitions, vehicle seizures and jail sentences.

These types of investigations remain open and active and those people engaging in this dangerous behaviour will be identified, arrested and charged.
---
At South Grey News, we endeavour to bring you truthful and factual, up-to-date local community news in a quick and easy-to-digest format that's free of political bias. We believe this service is more important today than ever before, as social media has given rise to misinformation, largely unchecked by big corporations who put profits ahead of their responsibilities.
South Grey News does not have the resources of a big corporation. We are a small, locally owned-and-operated organization. Research, analysis and physical attendance at public meetings and community events requires considerable effort. But contributions from readers and advertisers, however big or small, go a long way to helping us deliver positive, open and honest journalism for this community.
Please consider supporting South Grey News with a donation in lieu of a subscription fee and let us know that our efforts are appreciated. Thank you.