April 07, 2021
$60,000 Inclusive Community Grant for Grey County announced to aid seniors with disabilities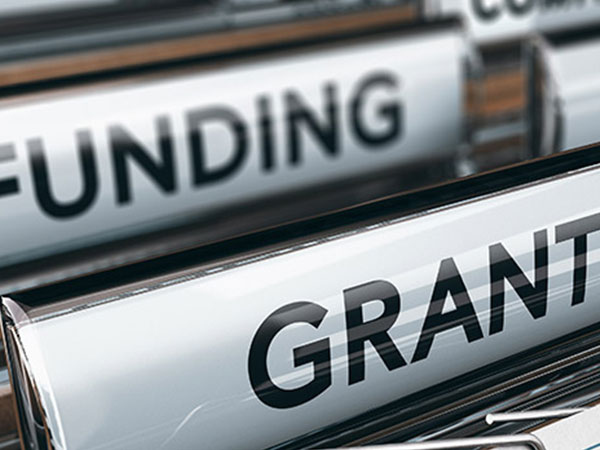 Bruce-Grey-Owen Sound MPP Bill Walker has announced that Grey County will receive a $60,000 grant from the Inclusive Community Grants program to support the county's Age Friendly Community Strategy and Action Plan.
The Ontario Government is investing $2.9 million through the Inclusive Community Grants program to support 55 diverse community projects that will keep people of all ages and abilities healthy and engaged across the province. This funding will help municipal partners, Indigenous groups and community organizations strengthen and build more inclusive communities.
"Inclusive Community Grants projects are a great way for our local projects go from idea to reality, here in Bruce-Grey-Owen Sound" said Walker. "This is great news for all residents in Grey County and I want to thank Minister Cho for his ongoing support of his important projects during these challenging times."
The Inclusive Community Grant will support Grey County with the Age Friendly Community Strategy and Action Plan, building on recent policy and research initiatives undertaken by the County. The strategy will provide a road map to guide the corporation, and also inform the work of nine small rural member municipalities and other community partners to help ensure that decisions and actions reflect and respond to the needs of older adults in their communities. The Action Plan will outline short and medium term initiatives to bring the strategy to life.
"These projects will make a huge difference in the quality of life for older adults and people with disabilities," said Raymond Cho, Minister for Seniors and Accessibility. "Through the Inclusive Community Grants we are taking steps to ensure that municipalities and local organizations are able to make our communities more inclusive and accessible – it's a great example of what we can achieve when we work together!"
Municipalities and local organizations across Ontario can receive up to $60,000 through Inclusive Community Grants for projects that foster inclusive community involvement for older adults and people of all abilities, using the province's age-friendly community planning guide.
Older adults are the province's fastest growing demographic and by 2023, there will be 3 million Ontarians over the age of 65. 15% of Ontarians have a disability and this number will increase as the population ages. In an attempt to deal with the growing situation, the program is part of the government's plan to help older adults and people with disabilities become more active in their local communities.
---
At South Grey News, we endeavour to bring you truthful and factual, up-to-date local community news in a quick and easy-to-digest format that's free of political bias. We believe this service is more important today than ever before, as social media has given rise to misinformation, largely unchecked by big corporations who put profits ahead of their responsibilities.
South Grey News does not have the resources of a big corporation. We are a small, locally owned-and-operated organization. Research, analysis and physical attendance at public meetings and community events requires considerable effort. But contributions from readers and advertisers, however big or small, go a long way to helping us deliver positive, open and honest journalism for this community.
Please consider supporting South Grey News with a donation in lieu of a subscription fee and let us know that our efforts are appreciated. Thank you.