May 26, 2023
Government of Canada investment of over $10 million supports tourism recovery in Bruce Grey and Simcoe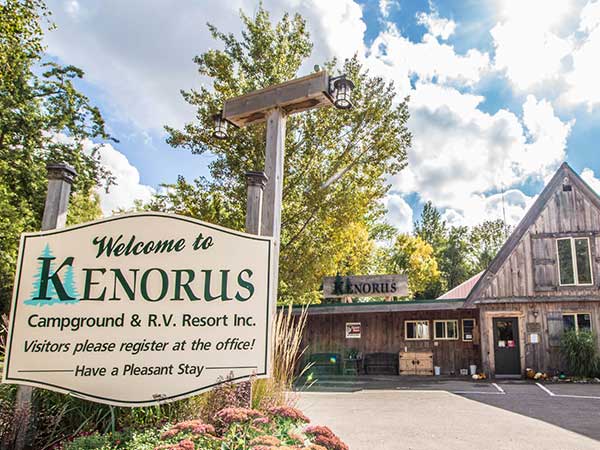 Nearly 120 projects were recently supported to enhance recreational facilities, parks and trails to attract visitors to the region. In Bruce, Grey, and Simcoe, tourism attractions like skiing, hiking, and other recreational activities play a vital role in the region's economy and cultural identity, promoting the unique heritage and natural beauty of the region. The Government of Canada understands the importance of the tourism sector and is committed to supporting communities as they build towards a strong future from coast to coast to coast.
During Economic Development Week, we are highlighting the important investments that have been made across Ontario to support the tourism industry. Between 2022 and 2023, the Federal Economic Development Agency for Southern Ontario (FedDev Ontario) delivered nearly $140 million through the Tourism Relief Fund (TRF) to help tourism-oriented businesses and organizations across southern Ontario recover from the impacts of the pandemic and safely welcome back visitors.
As part of this investment, more than $11.2 million was delivered to 118 tourism businesses and organizations across Bruce, Grey and Simcoe, providing memorable experiences for visitors and positioning the region for success.
For example, the Orillia Museum of Art and History received a contribution of over $330,000 to develop a public art plan, installing works of public art and signage to draw residents and visitors to different locations across the community.
TRF support also made a difference in the community of Port Elgin, where the Kenorus Campground and RV Resort, a full service campground, received $100,000 to install an additional pool, attracting new visitors and enhancing their experience.
Also as part of this Government of Canada support, Regional Tourism Organization 7 (RTO 7) provided non-repayable contributions of up to $100,000 to tourism businesses and organizations in the region.
This included support for an Elmvale-based paintball park, Wasaga Adventure Park, which received more than $52,000 to create a second speedball arena to host provincial and national paintball tournaments and establish a new themed playing area. This expansion complements the region's recognition as a year-round Sports Tourism destination.
These investments have been crucial in helping local businesses and organizations welcome more visitors and build stronger, more vibrant communities.
"With an investment of nearly $140 million for the Ontario tourism sector, our government has been making smart investments that put people first and grow local economies that work for everyone. A new Federal Tourism Growth Strategy will keep this industry strong and support the vitality of communities small and large across the country."
The Honourable Filomena Tassi, Minister responsible for the Federal Economic Development Agency for Southern Ontario said, "It's time for Canada's tourism sector to push past reviving all the way to thriving. Our government's investments in tourism over the last three years focused on sustaining and rebuilding the tourism ecosystem, promoting what we have and designing for the future. A fully recovered and robust tourism sector is key to our government's ongoing work to build an economy that works for everyone. Together, we can make sure that Canada's tourism sector is something that visitors and Canadians alike will celebrate and enjoy for generations to come."

---
At South Grey News, we endeavour to bring you truthful and factual, up-to-date local community news in a quick and easy-to-digest format that's free of political bias. We believe this service is more important today than ever before, as social media has given rise to misinformation, largely unchecked by big corporations who put profits ahead of their responsibilities.
South Grey News does not have the resources of a big corporation. We are a small, locally owned-and-operated organization. Research, analysis and physical attendance at public meetings and community events requires considerable effort. But contributions from readers and advertisers, however big or small, go a long way to helping us deliver positive, open and honest journalism for this community.
Please consider supporting South Grey News with a donation in lieu of a subscription fee and let us know that our efforts are appreciated. Thank you.