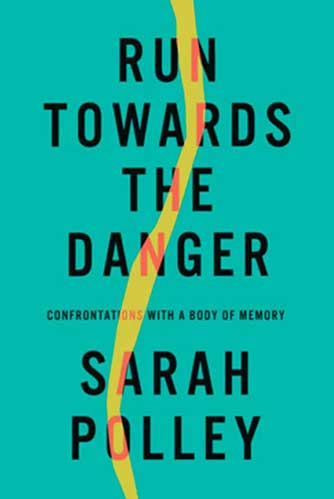 Run Towards the Danger
By Sarah Polley
Publisher's Notes
"These are the most dangerous stories of my life. The ones I have avoided, the ones I haven't told, the ones that have kept me awake on countless nights. As these stories found echoes in my adult life, and then went another, better way than they did in childhood, they became lighter and easier to carry." — Sarah Polley
Sarah Polley's work as an actor, screenwriter, and director is celebrated for its honesty, complexity, and deep humanity. She brings all those qualities, along with her exquisite storytelling chops, to these six essays. Each one captures a piece of Polley's life as she remembers it, while at the same time examining the fallibility of memory, the mutability of reality in the mind, and the possibility of experiencing the past anew, as the person she is now but was not then. As Polley writes, the past and present are in a "reciprocal pressure dance."
Polley contemplates stories from her own life ranging from stage fright to high-risk childbirth to endangerment and more. After struggling with the aftermath of a concussion, Polley met a specialist who gave her wholly new advice: to recover from a traumatic injury, she had to retrain her mind to strength by charging towards the very activities that triggered her symptoms. With riveting clarity, she shows the power of applying that same advice to other areas of her life in order to find a path forward, a way through. Rather than live in a protective crouch, she had to run towards the danger.
In this extraordinary book, Polley explores what it is to live in one's body, in a constant state of becoming, learning, and changing.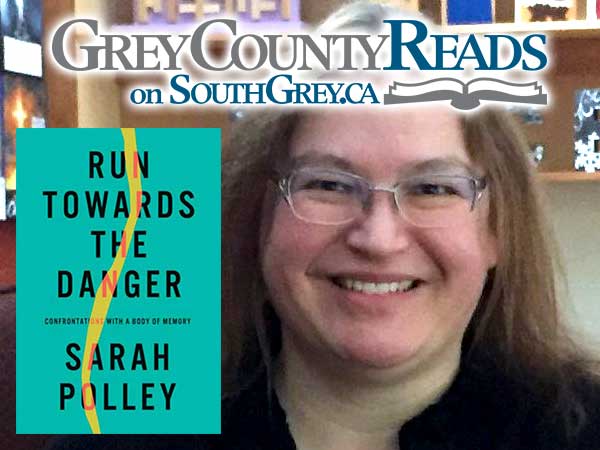 The Reader/Champion
Laurel Douma will read Run Towards the Danger by Sarah Polley. Laurel is a native of the Hanover area and grew up on her parent's farm southeast of town before embarking on a career in administration and hospitality. She will represent Hanover.
Introduction
In a series of six essays, Sarah Polley explores six pivotal experiences in her life since the beginning of her career as an actor at age 8 in the film The Adventures of Baron Munchausen, through a run as Alice in Alice Through the Looking-Glass at the Stratford festival, and her starring role on the CBC program Road to Avonlea, to her social justice advocacy and finally her current award-winning directorial and screenwriting projects. This professional success, Polley contrasts with the concurrent, pivotal experiences of her personal life in a candid and heart-breaking way — from the death of her mother from cancer when she is 11 and her father's subsequent mental collapse, spinal surgery at 15 to correct spinal stenosis, an abusive relationship, a life-threatening pregnancy and ultimately, a traumatic brain injury as a young mother that left her debilitated for years — the recovery from which is the inspiration for the title of this memoir, Run Towards the Danger, her neurologist's 'prescription' that most helped her heal, both mentally and physically.
Stay tuned for more...