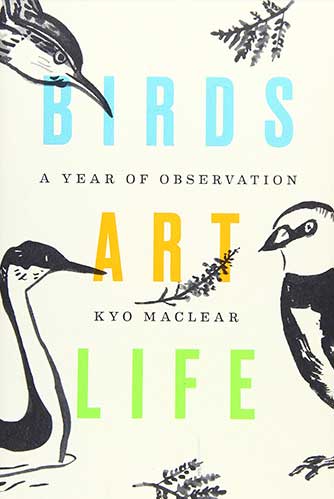 Birds Art Life
By Kyo Maclear
Publisher's Notes
The natural world has played muse to generations of poets, writers and artists alike, inspiring them to step away from their work, even for a short while, and observe its rhythmic phenomena. From the pastoral evocations of Wordsworth to Sylvia Plath's fascination with bees, to Monet's artistic renderings of his residential gardens, observing nature has influenced many a creative mind. When Kyo Maclear encounters a Toronto musician whose side hobby has taken him into the world of birding, curiosity drives Maclear to join him. What follows is a year-long journey of two artists tracking the minutiae of birds, chasing these oft-ignored small, soaring creatures through the bustle of an urban environment.
At once a philosophical meditation and an observational diary, Birds Art Life ponders the nature of creativity and the quest for a good and meaningful life, all the while celebrating the creative and liberating effects of keeping your eyes and ears wide open, and exploring what happens when you apply the core lessons of birding to other aspects of life. Moving from the granular to the grand, Maclear imparts a deeply profound lesson in learning to see the significance in all the small things in the world — especially those we take for granted in the noise of the cityscape. In one sense, this is a book about disconnection — how our passions can buckle under the demands and emotions of daily life — and about reconnection: how the act of seeking passion and beauty in small ways can lead us to discover our most satisfying life. On a deeper level, it takes up questions of how we are shaped and nurtured by our parallel passions, and how we might come to cherish both the world's pristine natural places and the blemished urban spaces where most of us live.
Beautiful, moving, and maybe just a touch zany, Birds Art Life is a gentle reminder to stop and listen to the birdsong every once in a while.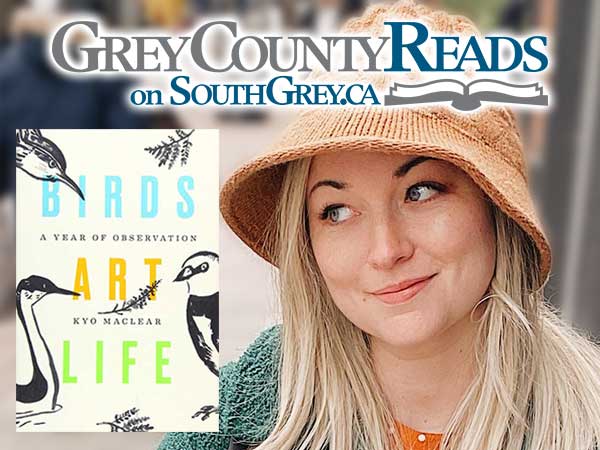 The Reader/Champion

Birds Art Life will be read by Samantha Erin. Samantha is a part-time instructor and owner/lead photographer at Samantha Erin Photography in Dundalk. She will represent Southgate.
Introduction
The past few years seem to have taught many of us to take inventory of how we spend our precious time, and to question if we are spending our life doing what matters and is meaningful, even in the smallest of ways. I was drawn to the book Birds Art Life by Kyo Maclear because at first look, it seemed to mirror some of the themes I have been journeying through myself which are also quite universal: the art of intentionally slowing down in a demanding world, navigating varying forms of grief, and the search for meaning and pause through connection with nature. I never expected a book about birds to teach me so much about the nature of life.
Stay tuned for more...