March 23, 2021
NEWS from the VILLAGE GREEN: How an OTF Grant has helped reduce vehicle travel across Ontario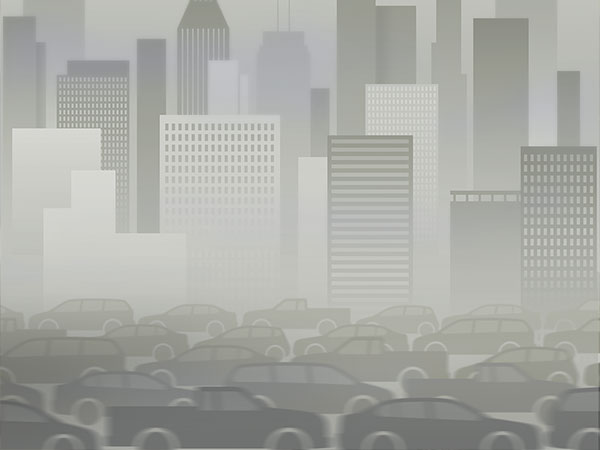 BY JAGODA ROZBICKA FOR SOUTHGREY.CA — Long before a worldwide pandemic, commuting to work and traffic congestion was top-of-mind for many. Active and sustainable transportation alternatives were less of a viable option while working-from-home was practiced by few.
The goal? Help reduce single-occupancy vehicle travel — by 20 million kilometres to be exact — an initiative that SustainMobility sought out to accomplish thanks to a generous three-year, $710,000 Grow grant that was awarded by the Ontario Trillium Foundation (OTF) in 2018.
"The impact of the OTF Grow grant has been tremendous," said Glenn Gumulka, Executive Director of SustainMobility. "Not only did we successfully launch Commute Ontario, a province-wide pilot project that allowed regions and municipalities to offer a free-of-charge Transportation Demand Management (TDM) program to local workplaces and post-secondary institutions, but we are also on track to reaching our targeted goals, all of which couldn't have been done without the support of OTF."
OTF Grow grants are designed to help non-profit organizations like SustainMobility expand on proven programs and deliver greater impact.
The result of the grant? Commute Ontario was developed to provide programs, resources, and tools to help bring about long-term commuting behavioural change by increasing the use of sustainable and active transportation (i.e.: carpooling, transit, walking, cycling, etc.).
The provincewide program had had great uptake from municipal partners from Thunder Bay in the north, to Windsor in the west, and Peterborough in the east. As part of the pilot project, SustainMobility set out a three-year goal of reducing 20 million vehicle kilometres traveled. With the help of 15 municipal partners, 80 organizations, 450 worksites, and over 4,400 program participants, Commute Ontario has successfully eliminated more than 18 million km of vehicle travel and reduced 1.3 million kg of greenhouse gas emissions from entering the atmosphere to date.
SustainMobility continues to work towards achieving its program goals even though this past year has seen its challenges. "We have remained committed to engaging our clients to stay mentally and physically active while at home," said Gumulka. "By inviting individuals to participate in our campaigns like the April Stay Fit Challenge, Bike Month Ontario and most recently, Walktober Month, we couldn't be more grateful to be able to incentivize Ontarians to get moving and stay motivated during a pandemic."
For more information about Commute Ontario, visit www.commuteontario.ca
The Ontario Trillium Foundation (OTF) is an agency of the Government of Ontario, and one of Canada's leading granting foundations. OTF awarded $115 million to 644 projects last year to build healthy and vibrant communities in Ontario (www.otf.ca).
SustainMobility is a non-profit social enterprise that has more than 12 years of experience managing sustainable transportation programs.
Commute Ontario (www.commuteontario.ca) was designed to encourage commuters to adopt healthy and sustainable transportation options by providing organizations access to programs, online tools, annual campaigns, marketing and communications collateral that have been proven to be effective in bringing about long-term commuting behavioural change.
---
At South Grey News, we endeavour to bring you truthful up-to-date local community news in a quick and easy-to-digest format that's free of political bias. We believe this service is more important today than ever before, as social media has given rise to misinformation, largely unchecked by big corporations who put profits ahead of their responsibilities.
South Grey News does not have the resources of a big corporation. We are a small, locally owned-and-operated organization. Research, analysis and physical attendance at public meetings and community events requires considerable effort. But contributions from readers and advertisers, however big or small, go a long way to helping us deliver positive, open and honest journalism for this community.
Please consider supporting South Grey News with a small donation and let us know that our efforts are appreciated. Thank you.